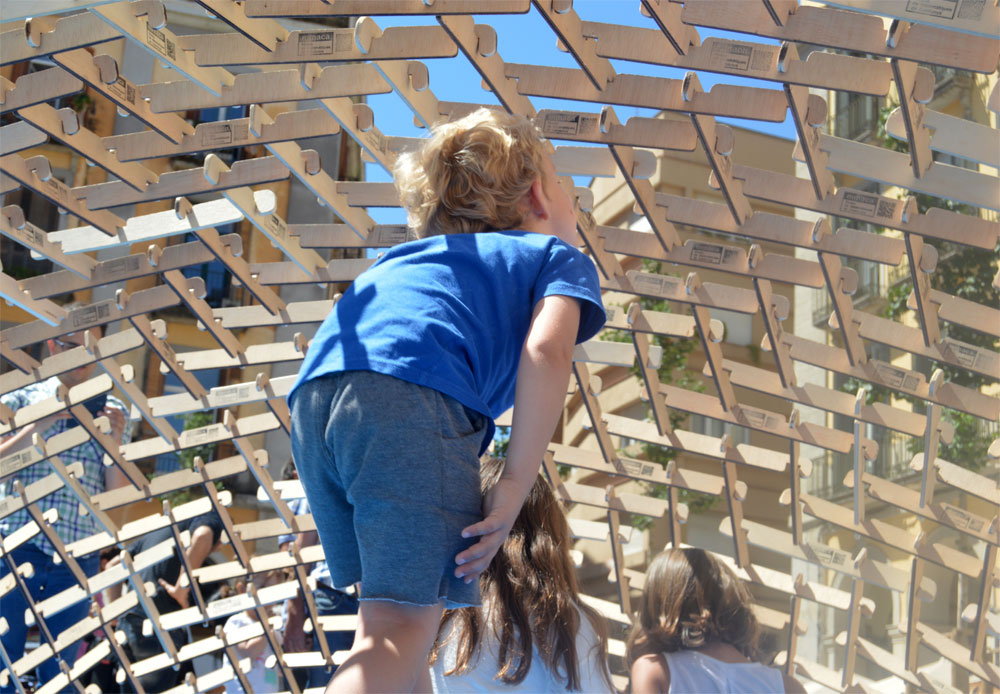 We present Leonardome, an educational resource for constructing self-supporting domes.
A playful activity for all ages, inspired by the experiments of Leonardo da Vinci, which involves geometry, technology, art and history.
Leonardome is a game, a challenge and a world of learning: using specially designed wooden pieces and based on various construction plans, you can build structures of some 4 metres in diameter in the form of a dome.
The principle of Leonardome is the 'reciprocal frame'. That is to say, the assembly of three-dimensional elements (wooden pieces) which support each other without any fixing element! Learning through experimentation, teamwork and fun.
Leonardome is experimentation and learning!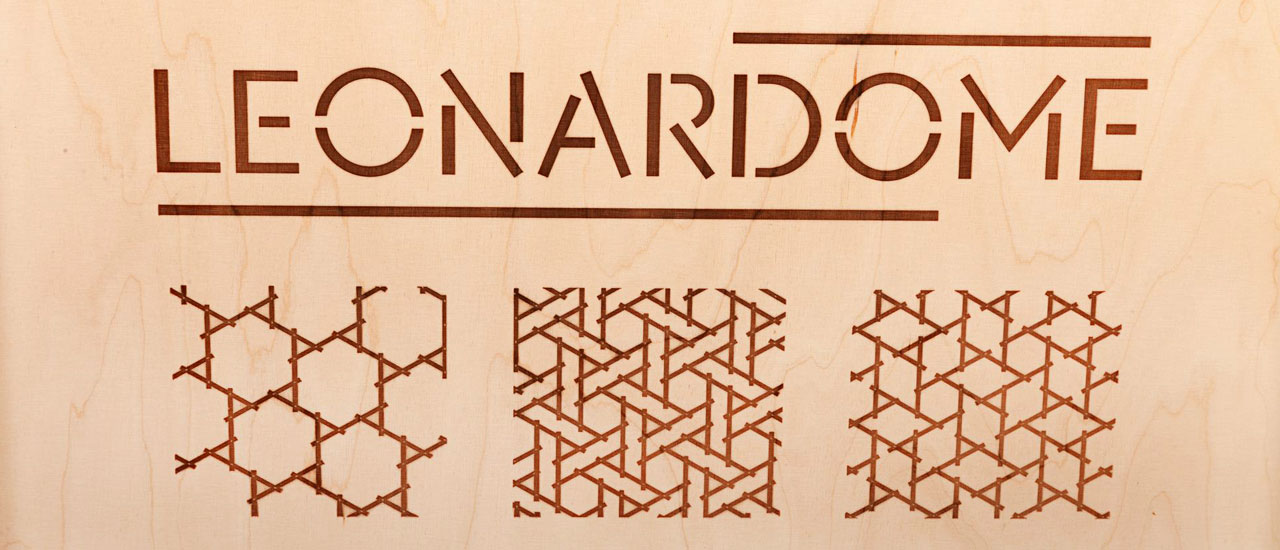 __ Discover the educational guide